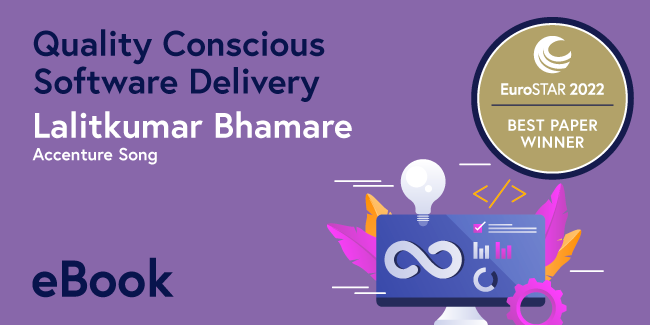 Today, many organizations are pro-Agile and operate on multi-technology platforms. That warrants every member of a team to understand and to be able to contribute to product quality, beyond the traditional way. To build quality products and deliver them on time without compromising on quality, it is important to understand the notions of quality and the relationship between them.
After some years of research and experimentation, Lalit has developed his award-winning framework called QCSD – Quality Conscious Software Delivery. He believes that investing in testing education for the whole team, practicing testing as a team, and using that learning to foster the quality mindset, enabling people and processes to support quality work at every stage is the way to go forward.
In this highly interactive workshop, participants learn how to step up their game and enable the whole team testing to support whole team quality, through exercises, discussions, and experiments. And succeed with it. Lalit shares his experiments around getting the whole team to engage in quality-related activities, the challenges he faced, and how he overcame them.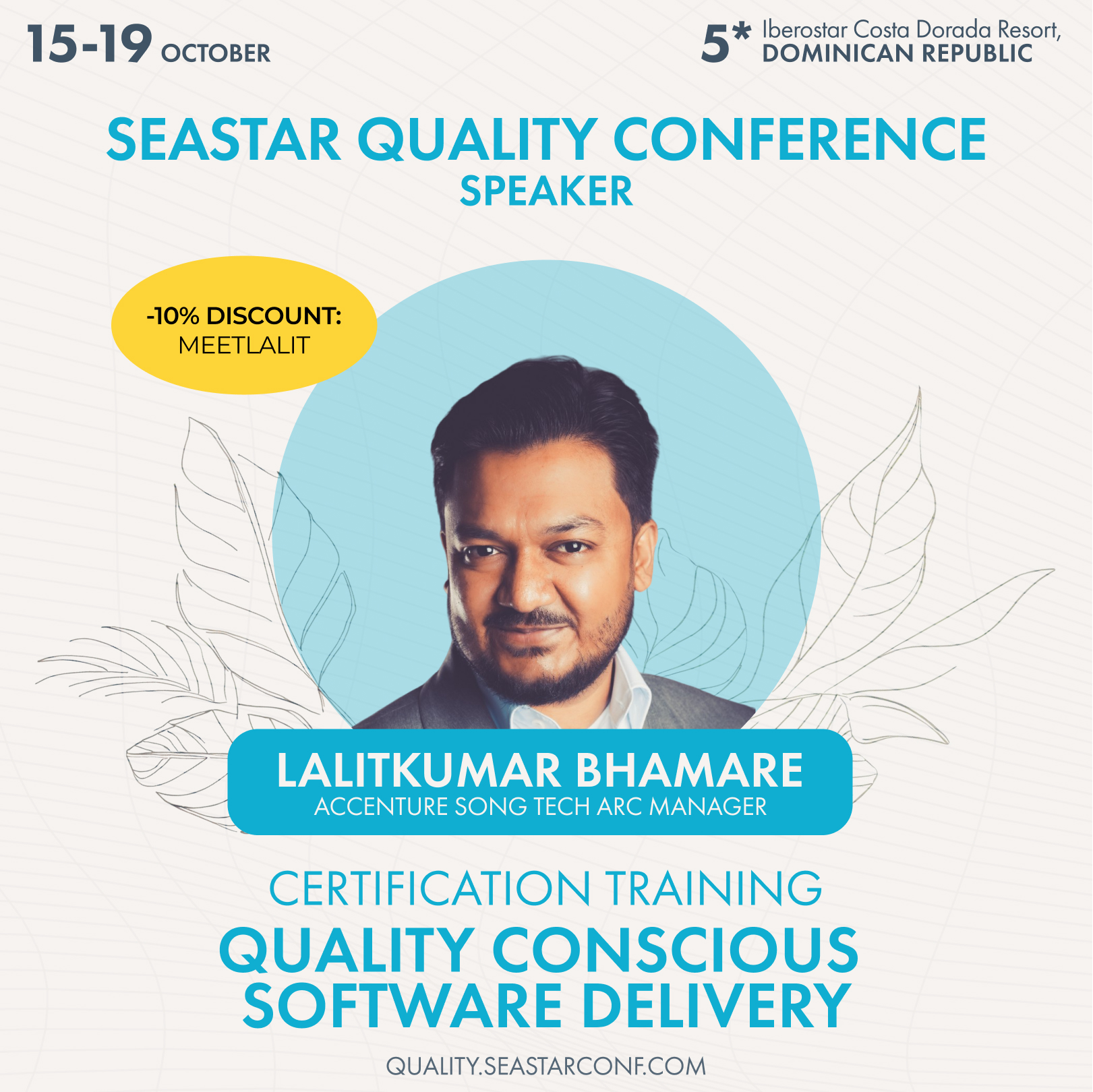 Testimonials from the previous workshops

Loading Videos…
Key takeaways and skills one can gain from the workshop:
Understand the concept and notions of Quality through whole team testing
Understand Software Testability and how to build it in products
Understand Quality Conscious Software Delivery framework and implementation tips 
Learn effective risk analysis and how to optimize processes to support it. Learn that with practical hands-on. 
Master testing strategy throughout the project lifecycle
Learn test design techniques using various heuristics
Learn the art of Quality Evangelism and communication
Participants will be trained through hands-on activities including:
Quality Criteria Session or Risk Assessment Session
QX – Quality Experience Session
PFT – Pairing for Testability Session
PFC – Pairing for Coverage Session 
Bug investigation and Troubleshooting methods
Professional Test Tools and Techniques
At the end of the workshop participants will also learn:
How to implement Whole Team Testing in a structured way to achieve Whole Team Quality
How to roll out Whole Team Testing with team member onboarding
How to overcome challenges through real-life examples
How to make testing fun and engaging with gamification of testing activities 
Testimonials from ConTEST 2021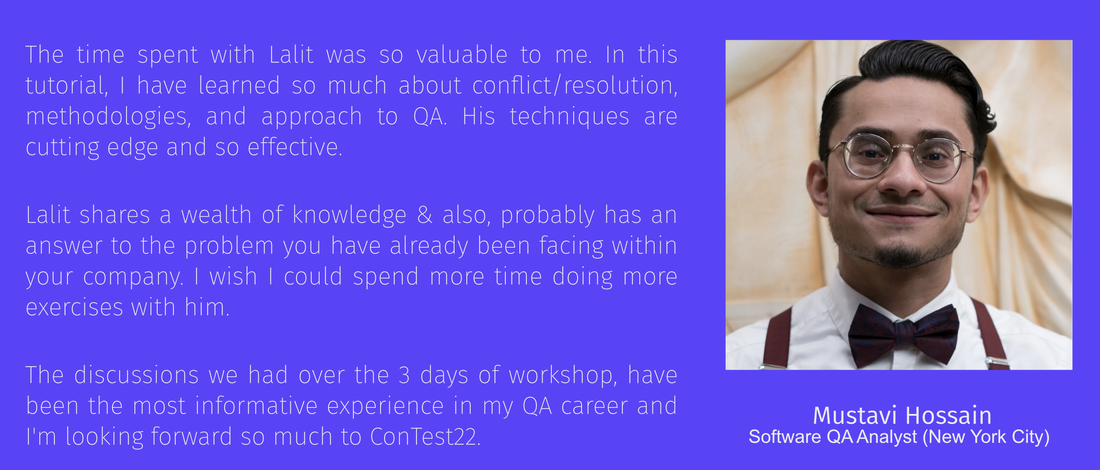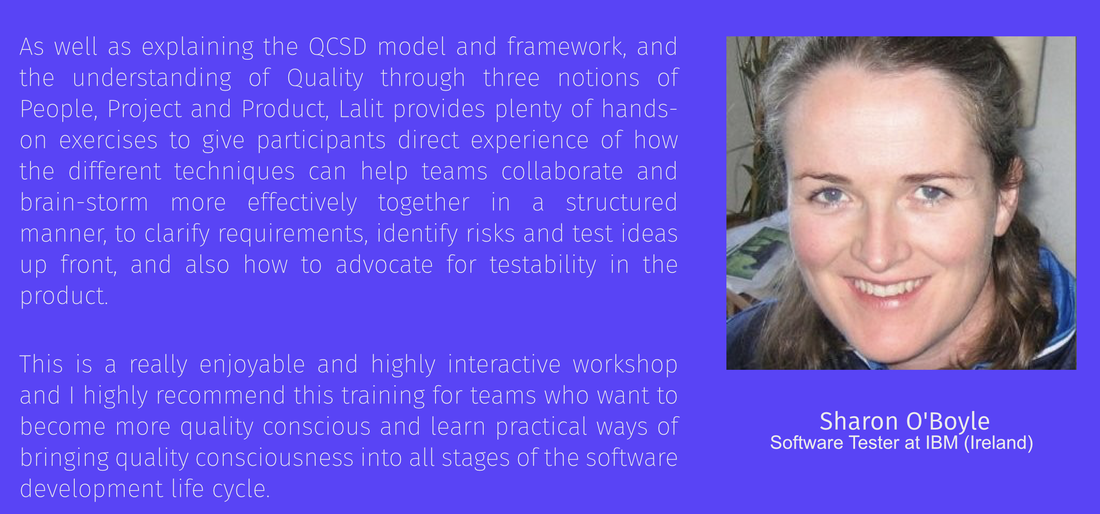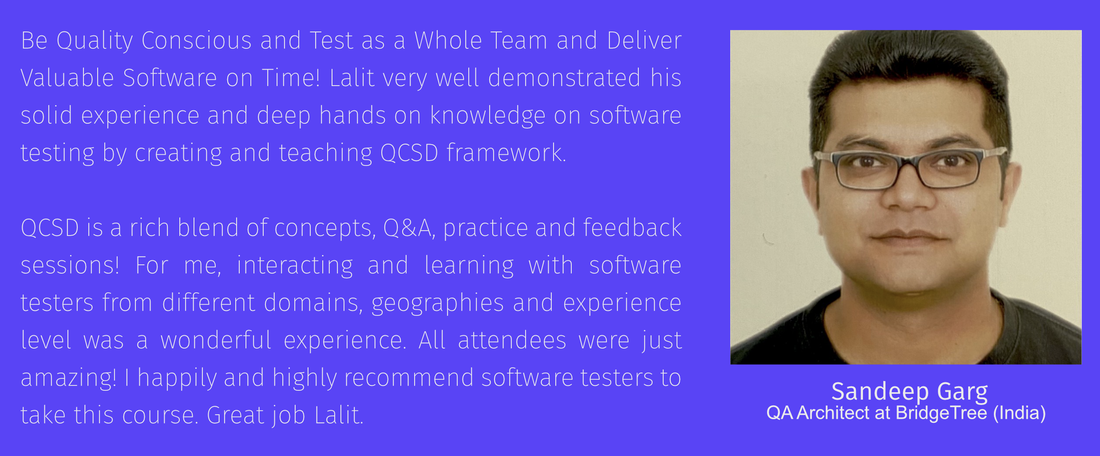 screenshot-2021-03-25-at-20-31-51_orig
screenshot-2021-03-25-at-20-32-12_orig
screenshot-2021-03-25-at-20-32-25_orig